Jane M. Kurz -President
kurz@lasalle.edu
Jane holds a professional membership with the Second Wind Lung Transplant Association, Inc. and has since January of 1997. One of the first ways Jane served the Second Wind Community was as speaker at the Third Annual Educational Conference; Lung Transplant "The New Millennium".
Jane Kurz has worked as a critical care nurse and nurse educator for more than 40 years. Her doctoral dissertation examined the lived experience of spouses of individuals waiting for lung transplantation. She has used qualitative and quantitative methods to explore stressors, coping and quality of life in other studies involving heart/lung transplant candidates, recipients and spouses with national samples. Other research interests include family dynamics in the presence of acute and chronic illness, marital support and adolescent health. She is the author of several articles on the application of nursing research in clinical practice.
Jane is currently a professor of Nursing at LaSalle University in Philadelphia, PA. In the past she was a faculty member and administrator at Temple University in Pennsylvania. She writes that she recognizes this organization's  wonderful work and she wants to be a part of the group that supports all those involved in this transplant journey.
FRANK SHIELDS – Vice President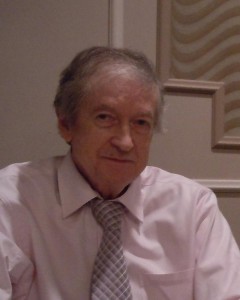 In September 2010, I had emergency gall bladder surgery. After a two week stay in the hospital, I was diagnosed with Idiopathic Pulmonary Fibrosis and was placed on supplemental oxygen 24/7. After my in- home recovery, I entered the pulmonary rehab program at Christ Hospital in Oak Lawn IL. As time went by, I required an incremental amount of oxygen. Routine daily activities became challenging at best.
My doctors then recommended the formal evaluation process to determine if I could be a viable lung transplant candidate. I was subsequently approved and was listed for a double lung transplant. After a five month wait, I underwent a successful bilateral lung transplant at the University of Chicago Medical Center in July 2012.
I received my BSBA degree at Roosevelt University and graduated with departmental honors in Finance. I was Senior Business Analyst at Spiegel Inc. and its subsidiaries for 30 plus years, having worked primarily with Credit Systems and Functions, I served on the board of directors of the International Credit Association of Greater Chicago and was listed in Who's Who of Credit Card Management. I currently am a member of Organ Transplant Support and also attend the monthly Easy Breathers Support Group at Christ Hospital Medical Center. I was also fortunate to attend April's Organ and Tissue Awareness event at The University of Chicago Medical Center.
Like all other board members who volunteer their time and energy, we strive to provide education, support and information not only to lung transplant candidates but to transplant recipients and those with other pulmonary issues. I consider it a privilege to be able to serve on the board of Second Wind Lung Transplant Association, Inc.
Gary Bland – Treasurer
Gary received his B.S. in Business degree from Kansas State University in 1966 and his MBA degree from Webster University – San Diego in 1987. He worked for a Fortune 500 company in the canned food business for 33 years and retired in 2008. Gary held several positions with this company including Accounting Manager, Plant Controller, Financial Analyst, and was VP of Logistics when he retired. He worked in several locations throughout the U.S. and did a great deal of world traveling.
Gary was diagnosed with Idiopathic Pulmonary Fibrosis in 2005 and had a lung biopsy in 2007 to determine the lung disease was in fact IPF. He went on supplemental oxygen 24/7 immediately after the biopsy. Gary was evaluated for a lung transplant in March, 2009 and received a sequential bilateral transplant on April 7, 2009 at UCSD – San Diego after a very brief period of time on the transplant wait list.
He has been very active with the lung transplant group at UCSD – San Diego, actively participating in group meetings and discussions at UCSD-Thornton hospital. About one year ago, a group of lung transplant patients and other professionals decided that we were so grateful for all that has happened to us that we wanted to help others that may not be so blessed with their health and financial situation. We formed a non-profit 501 (c) (3) corporation which is has a website that is active. Gary is Treasurer of this non-profit company.
Gary joined Second Wind in May 2009 and in January, 2013 became a board member of Second Wind and has been elected to the position of Treasurer.
He has been married for 40 years and has 2 adult children and 2 grandchildren.
Patrick Henry-2nd Vice President & editor

  (phenry2ndwind@gmail.com)
Patrick Henry is a retired public servant and author (www.jpatrickhenry.net) who, as a result of a diagnosis of end-stage emphysema, received a single lung transplant at the Cleveland Clinic in August, 2015.
It was there that he learned of Second Wind from a gentleman who acts as the organization's liaison to CC, and he became a member immediately upon his release.
In late 2017 he read an article in the Second Wind newsletter, "Airways", by past Board President Cheryl Keeler in which she highlighted the organization's serious need for new board members. Having long admired Second Wind's dedication to serving the needs of pre and post-transplant lung patients, he felt an obligation to become part of this effort and joined the board in early 2018. Now in his second year on the board, he has accepted responsibility for leading the Financial Assistance Program Committee, and the role of Secretary to the Board.
Patrick is proud to be a part of this board, pleased to serve along side a group of highly motivated and dedicated people who volunteer their considerable time and energies to assure that Second Wind can continue to fulfill its mission.
ERIC HARNED – Director
Eric is previously married and the father of a 26 year old son who's an engineer at Honda, and a 21 year old daughter who is attending OSU in dental Hygiene.  He is recently engaged to Lyn but a date has not officially been set for their wedding. Eric is a graduate of Ashland University in Ashland, Ohio and grew up in a small town, Hayesville not far from there. He has spent his entire career in Business Development/sales/Management and worked in several different industries. He also is back umpiring baseball for his 9th season, and it's not uncommon for him to do over 100 games a season.
Eric also serves as a trustee on several committees: The FNCCC which is an area zoning development organization.  He is also Past President of his neighborhood community and acting VP currently. He is active in his church and sang for many years in the church choir. He is an active Ambassador Speaker for Lifeline of Ohio, helping educate high school health class students the importance of organ donation, as well as speaking at OSU nursing meeting and student classes involved with Pulmonary rehab – all as a means of giving back after his transplant.
Eric was first diagnosed with scarring in his lungs – bronchiectasis – after a freak fall from a roof peak while hanging Christmas lights in 2006 – after x-rays were taken to confirm if his ribs were broken. Over the next 8 years his lung condition and ability to breathe continued to worsen till his right lung collapsed and he was rushed to the hospital failing to breath in early September 2014.. After two surgeries to correct the collapsed lung, further x-rays and a biopsy were done and he was told without a transplant he had 4-6 months to live. He had less than 20% lung capacity and went on oxygen 24/7. He was listed for Transplant – Dec. 18th, 2014 and three days later, he received THE CALL and a double lung transplant was completed the morning of Dec. 22nd.  Since that time Eric has celebrated two years of great health, no complications, has returned to work full time, is also umpiring again, and remaining active in all the afore mentioned interests and commitments. He thanks his surgeons, the nurses and God for his second chance.
TIM ADAMS – DIRECTOR
Tim is two years "and counting" from his single lung transplant in June of 2017. He went swimming 4 years ago in a fresh-water lake in New Jersey and almost did not come home. The local pulmonologist told him he had only one year to live. Diagnosed with Idiopathic Pulmonary Fibrosis, it was recommended that Tim go to UPenn for treatment. Tim moved to Temple University Hospital in 2017 and, as Tim says it, "Temple and Dr. Criner's team saved my life." He praises God, and prays for the blessing of the doctors and nurses on his lung transplant team. Tim is very excited with his "new life" and is determined to help other patients.
He enjoys "giving back" by being involved in helping other transplant patients. Tim has written articles for Temple on the personal transplant experience for Temple's entry program. Tim notes that it is strictly the view from the patient. He is also writing a paper that defines the patient role in the causes and results of complacency-instigated complications. Complacency plays a significant role in the longevity (life expectancy) of transplant patients. Tim has also joined a "patient-to-doctor" panel at Temple and sits on the Board of the Second Wind Lung Transplant Association.
Tim received his BSE Electrical Engineering Degree from University of Michigan and business Post Graduate Studies at U of M. He has 40 years of marketing experience introducing new products, positioning new products and companies, and developing programs/projects for his clients. He worked both staff and line positions on the "client side" of Fortune 100 companies and moved to the consultant side as a partner at a large strategy/advertising firm. Tim then worked for several marketing consultant firms and formed his own consultancy practice and a marketing institute helping companies develop marketing strategies. Tim's company provided services and programs to top Fortune companies including GE, Westinghouse, Danaher, Aetna, US Surgical, United Technologies, Pilot Pen, Cannondale Bicycles, Loctite, and more.   He is married and has 2 adult children.
Damian Neuberger, B.S., M.S., Ph.D.-Director
I was diagnosed with Idiopathic Pulmonary Fibrosis (IPF) in 1983. I never smoked, drank, nor did drugs, however Mayo clinic in 1991 suggested my exposure to some chemical issue fixatives while working on my degrees may have triggered a predisposition to the disease, as my paternal grandfather died in his 40s in 1924 and was described as having had weak lungs.  In 1983, the life expectancy was on average only 3-5 years and lung transplants were not an option. I did well until 1996 when I traveled in January and got a bad case of the flu. My pulmonologist who was studying IPF at Northwestern University put me on oxygen in June and in September saw changes in my lung function and arranged for my lung transplant evaluation. I was listed on November 14, 1996 (my birthday) and, after an 11-month wait, was transplanted on October 19, 1997 with two great lungs at Loyola University Medical Center in Maywood, IL. I recovered quickly, and returned to work 6 weeks after transplant, as a senior research scientist at Baxter Healthcare. Within 8 months I was traveling for work and vacations. Life had returned to a normal family life with my wife, Judy, and 2 adult children. I worked until 2004 when I reached retirement age.
I am forever indebted to my donor, a 19-year-old young man, whose parents made this generous gift to me. I immediately wrote a thank you letter and during my six-week recovery I got a letter back from my donor's mom.  Sadly, my donor gave all his organs so that others could live, and yet, I was the only one to ever write a thank you letter.  We finally met in December 2000 and have continued to correspond and visit with each other.  Over the years, we have attend weddings of my donor's cousins and they and others of the family attended my wife Judy and my 40th wedding anniversary celebration thinking that making 50th was unlikely; we are now 55 years married.
Fourteen years after my lung transplant, it was necessary to seek a kidney transplant at the University of Wisconsin Hospital, where I was put at the bottom of a living donor chain.  I received my kidney transplant on October 19, 2011, 6.5 months after being put on the chain.  Now, every October 19th I remember my bilateral lung transplant donor and his family and my anonymous living kidney donor from out in California.
My good health is a result of care from excellent transplant teams and "my following the rules while living my life".  As best as I can recollect, I have been a member of Second Wind since 1996 and served on the Board of Directors since 2005. I was editor of Airways starting with the November 2005, 25th Anniversary issue until 2011, and again from 2015 until late in 2019.
Garry Nichols – Director

Garry received a B.S. in Chemical Engineering from the University of Connecticut in 1965 and an MBA in Finance from Syracuse University in 1969. During a 32 year career with a Fortune 50 company, he had two foreign assignments and served on the Boards of Directors of several joint-ventures and wholly-owned subsidiaries. He also had been active in and served on the Boards of various educational, civic and business-related organizations.
Garry retired from his employer in 1997 and established his own consulting business in International Business Development. In 1999 he was diagnosed with end-stage COPD and began chronic oxygen therapy. In 2000, he was placed on the transplant list and he received his single-lung transplant at the Hospital of the University of Pennsylvania, UPENN Medical Center in Philadelphia, PA in May, 2003.
Just completing his three-month rehab, Garry became a member of the Board of Second Wind in October, 2003, having joined in 2002. He also has reactivated his participation in other civic organizations.
Garry and Barbara, his wife of thirty-nine years, have three adult children and five grandchildren.
Maria R. Molina, Consultant